Take the guesswork out of your buyer personas
Personas are fictional people who bring your target audiences to life, making it easier to attract and retain them with the right message at the right time through their favourite channel.
Plus, you make more informed decisions about when and how to invest your marketing budget.
Why knowing your buyers is so essential
of B2B companies prefer the company that delivers the best
buying experience
do not meet
customer expectations

during the evaluation
quit a purchase because the competitor offered
a better purchase experience
Our buyer personas give you clear insights on:
In combination with the
buyer journey
and the buying process, you can create content adapted to your personas' different buying phases.
Markitect's 4 steps to actionable buyer personas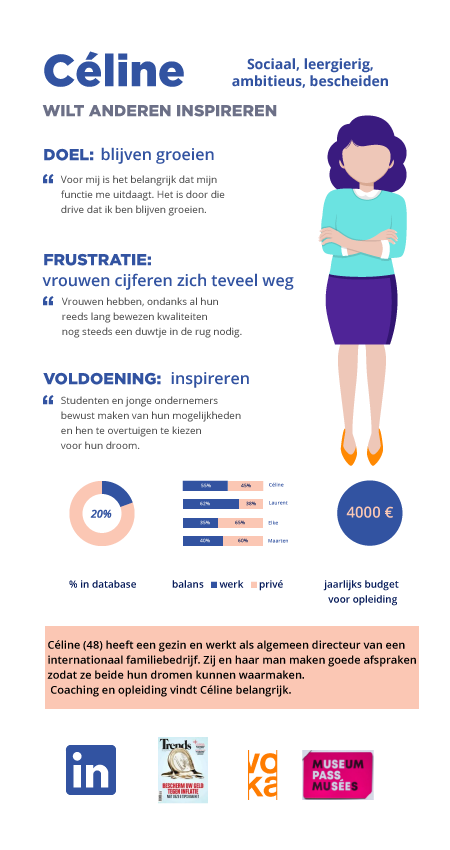 "We need to know exactly what our buyers care about!"
Adele Revella
CEO & Founder Buyer Persona Institute
Let's continue the conversation...
Need buyer personas? Or would you rather have a buyer persona workshop so your team can do it themselves? It looks interesting, but you still don't know what value it brings. Contact us, and we'll be happy to answer your questions
Your next steps to "always-on" marketing
The buyer's journey consists of a series of decisions spread over time and different contact points. Having these insights helps you convert visitors into customers more effectively.
Accurate data gives you enormous insights both at a strategic level and in great detail. So you know better which Euros are profitable and how visitors behave on your website.
We offer tailor-made content: e-books, landing pages, social media and podcasts. Relevant content strengthens your
inbound marketing
strategy because it builds the bridge between your target group and your company.
A buyer persona informs you about the comings and goings of your buyers as they consider their options for meeting a need that your company solves. The better you know your potential customers, the more relevant you can be to them.
How do you get to know your customers and their decision criteria? How do you stay abreast of their changing needs and wants? By creating actionable buyer personas that we can help you with.