There are two ways you can approach marketing as a business.
You can send your message to the customer and spam potential customers en masse like traditional outbound marketing does.
Or you can create reasons for the prospect and customer to come to you, the inbound marketing approach. Which would you prefer?
Tips, tools, success stories and news from the "growth marketing" world.
Inbound marketing requires the will to really step into your customers' shoes.
By understanding your audience in terms of motivations, challenges, successes, barriers, decision criteria…. you will be able to help them and they will begin to trust you more. It has been proven
that companies using this methodology achieve better results: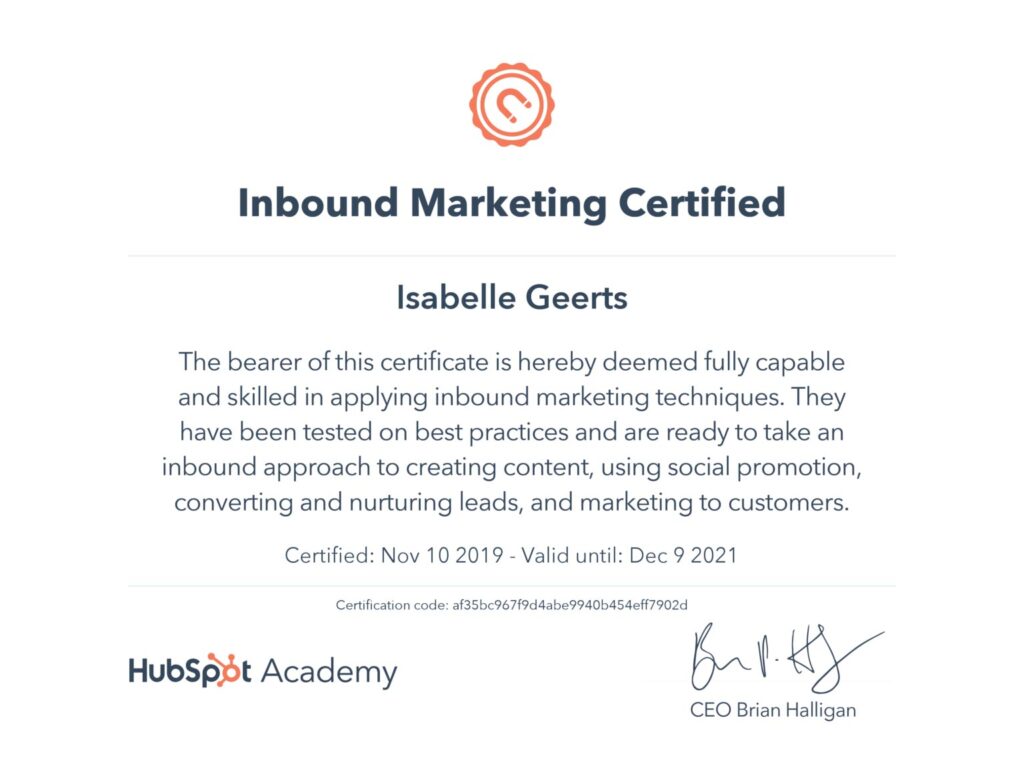 What is inbound marketing?
Inbound marketing is the business methodology for growing your organization by building lasting, meaningful relationships with your prospects and customers.
It's about using relevant content to add value to these individuals and enable them to achieve their goals at every stage of their buying and customer journey with your company.
Methodology and philosophy
Inbound marketing is a strategic way of thinking that differs from traditional marketing. It is a more effective way to create the experience people are looking for, rather than disturbing them and forcing your message on them.
With inbound marketing, you draw prospects to you, so to speak, which means their intent is already higher than other visitors. This delivers more sustainable growth in the long run.
Benefits of inbound marketing
"If you have more money than brains you should focus on outbound marketing. If you have more brains than money, you should focus on inbound marketing."
Guy Kawasaki
Chief Evangelist Canva, Podcaster, advisor...
Let's continue the conversation...
Want to apply inbound marketing? You don't know where to start or you want to optimize this further? Markitect has +20 years of experience in the successful implementation and application of inbound marketing. We are happy to help you.
Next steps to "always-on" marketing
The buyer journey consists of a series of decisions spread over time and across multiple touch points. These insights allow you to better convert visitors into leads and customers effectively.
Support your inbound marketing by automating and personalising communications to buyers. Use content in workflows to engage visitors and apply lead scoring to identify ready-to-buy leads.
Engaging and inspiring content is the bridge between your target audience and business. We offer tailor-made content: from e-books, landing pages, social media to video and podcasts. Lay the foundation of your inbound marketing.